Façade design with design requirements calls for the possibility to split and raster generous window surfaces and structuring brickwork constructions.
With Louvre Windows, the Architect composes a rhythm of lines that defines the identity of a building. The lines once defined during the design phase are permanently retained by the building. After all, Louvre Windows do not turn into a black hole in the façade when they are open.
Inside of the building, Louvre Windows optimize the utilization of space thanks to their extremely small opening space requirement, thus they create space in front of windows.
HAHN Louvre Windows are used everywhere: They are often found in offices, schools, kindergartens and seminar rooms as well as in foyers, staircases, corridors and production facilities.
Louvre Windows offer design without limits
Ultraslim profiles with anodised or powder-coated surfaces offer a wide range of variation that convinces designers. No fixed standard dimensions, but individual solutions suiting the needs of your project. The economic and safety-relevant additional benefits of Louvre Windows remain invisible.
It is just your design that counts!
Louvre Windows increase the building security
They are burglar-proof even when opened, and do not offer an entrance area. As there are no big window sashes standing in the room when airing, the risk of accidents is reduced.
To the outside, the windows are fall protection safe according to TRAV, providing ventilation without restrictions.
Louvre Windows are functional and easy to maintain
The centric running louvres ensure a balanced force ratio which supports the longevity of HAHN Louvre Windows. Also the accessibility will convince you:
Due to the opening degree of up to 89° louvres are easy to clean and maintain from inside: Reduce risk and costs again!
Louvre Windows are energy efficient – just by the way
The outstanding heat efficiency up to 0.9 W/m²K saves hard cash! At installation of Louvre Windows for natural ventilation, air conditioning systems can even get unnecessary.
When using solar and sound-insulated glass, room climate and usage comfort are getting optimized, which increases efficiency.
Louvre Windows create a good indoor climate
Air exchange up to 80% during shortest time offers fresh air to increase the ability to learn and work even after just quick breaks. Louvre Windows can be combined with a CO² measuring instrument via your building control system, which then provides oxygen independently – as soon as air quality is getting worse, the units open automatically.
Good sound insulation values increase well-being and ability to concentrate.
Louvre Windows offer fire protection without compromising the design
When connected to building control, Louvre Windows provide rapid ventilation in the event of a fire. Hazardous smoke and fire gases are discharged as quick as possible.
Thanks to large opening areas and short opening times, the risk of a "Flashover" is reduced. HAHN Louvre Windows are certified according to EN 12101-2.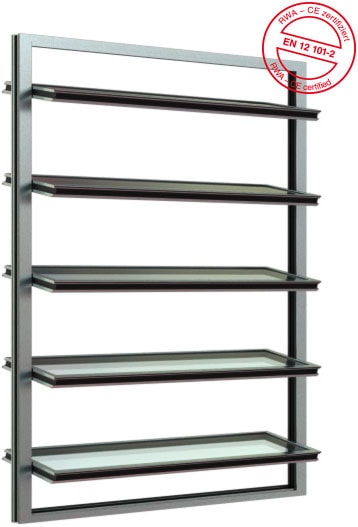 Triple insulation glass with thermal barrier, louvre framed.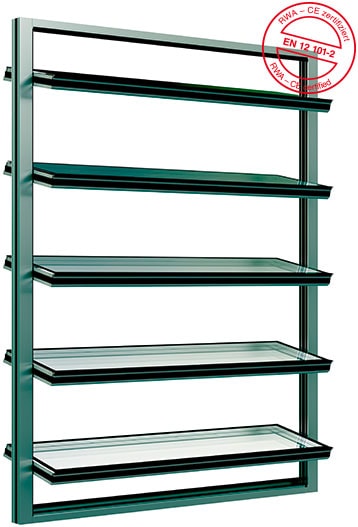 Triple glazed, thermal broken, flush allglass look.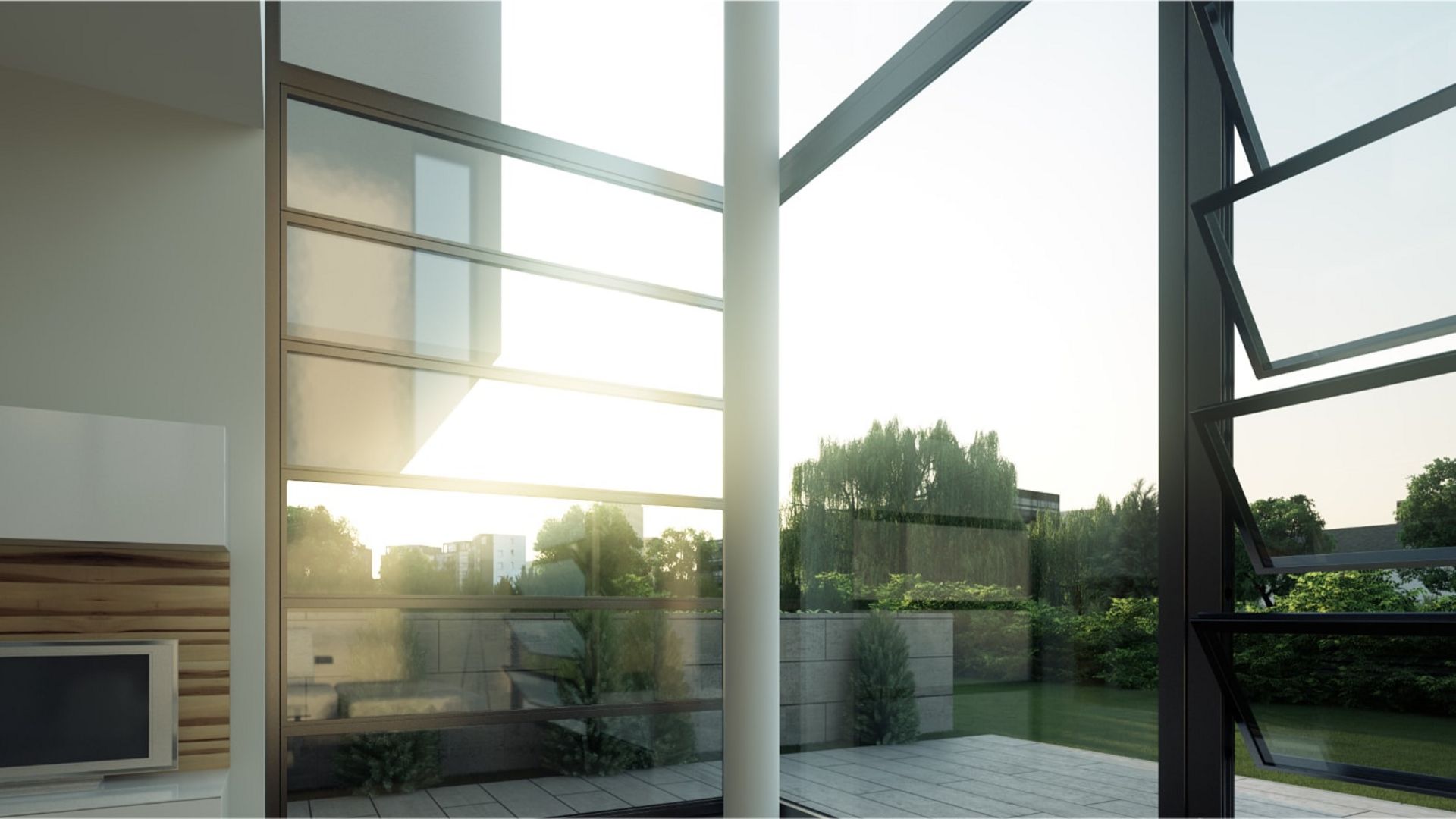 At HAHN Lamellen, service means above all competence and continuity.
HAHN Lamellen's expert consultants accompany architects, window manufacturers and building owners through all phases of a project. With many years of experience and technical expertise, they provide advice during all processes and support with exactly the information and files you need at the time. Individual requests and special dimensions are routine for us and do not upset anyone.