Enjoy freedom of design. Build with sophisticated window technology.
Louvre windows
from HAHN Lamellenfenster
The big challenge for every building project is to present pioneering design that fulfills functional and economic requirements.
With louvre windows, a facade expands its purely aesthetic task and adopts functions such as ventilation, smoke extraction and air-conditioning.
Architects and constructors will find a huge selection of louvre windows with ultra-slim profiles at HAHN.
Realize your vision of transparency and design.
The wide range of HAHN louvre windows includes:
Different surface finishes
Customer defined dimensions
Different glazing solutions according to the requirements
Expert consultants provide support already during the design phase with all necessary information on planning assistance.
An experienced team will be responsible for your tender and will assist you throughout all phases.
For HAHN Lamellenfenster it is important that your design is optimally implemented in terms of function and economic efficiency.
HAHN louvre windows will always conform to the aesthetics of the building. Not the other way around.
This is what our good name stands for. HAHN louvre windows. The original, since 1953.

Still 100% Made in Germany.

Natural ventilation including fire smoke ventilation
Louvre Windows combine natural ventilation and fire smoke ventilation. By connection to building control, the smoke detector feedback opens the windows in case of fire. Thus escape routes are safe in the event of a fire, rescue teams have better visibility, hazardous gases and smoke are drawn off thanks to the large opening area.

Security inside and out
An obvious advantage: louvre windows, with appropriate glazing and sealing, protect building contents by providing protection against burglary. HAHN louvre windows also provide certified fall protection, because additional safety bars, which disturb the building aesthetics, are not required.
FOR
Everything you need to know about HAHN Louvre Windows during the installation phase.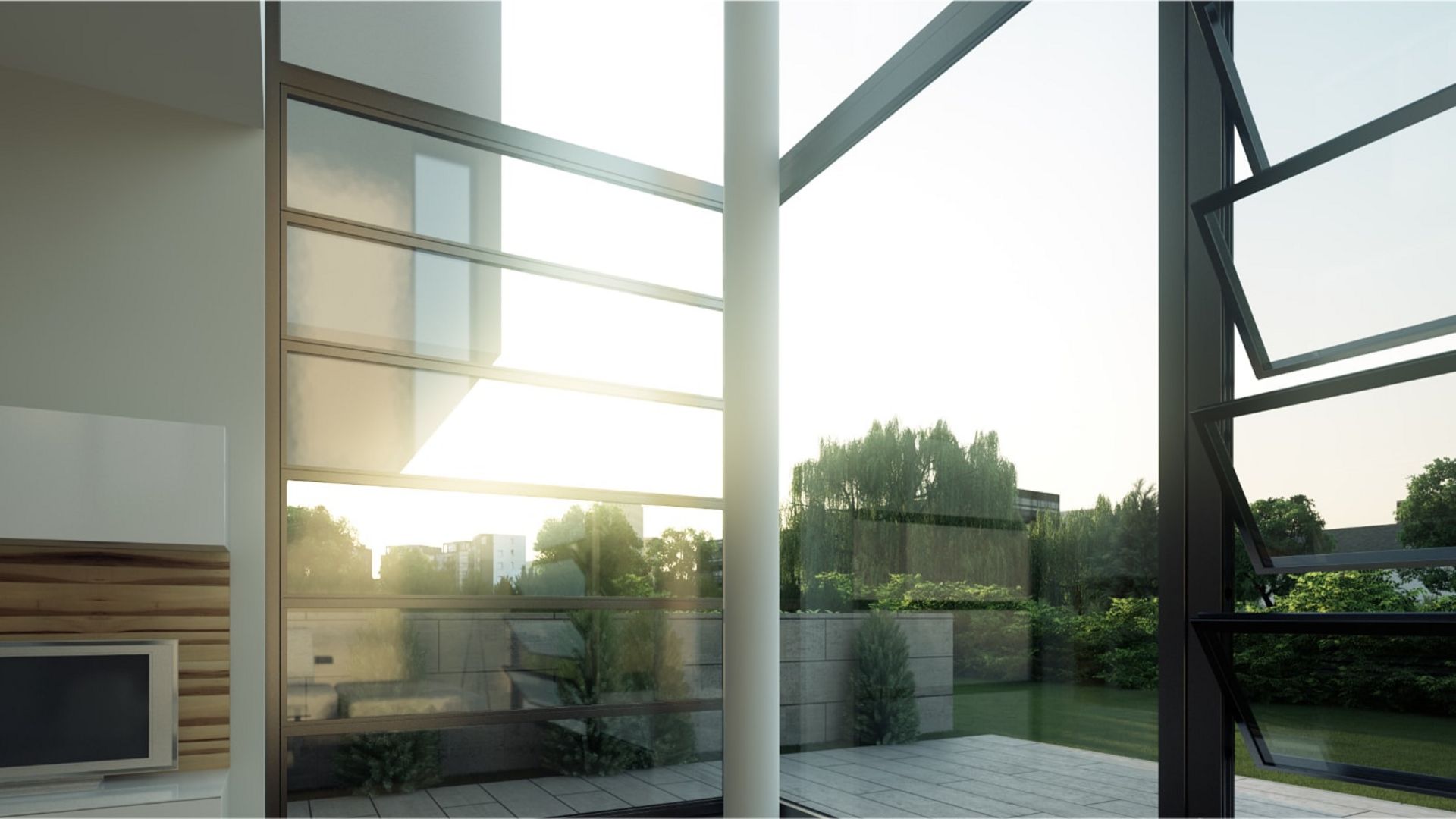 At HAHN Lamellen, service means above all competence and continuity.
HAHN Lamellen's expert consultants accompany architects, window manufacturers and building owners through all phases of a project. With many years of experience and technical expertise, they provide advice during all processes and support with exactly the information and files you need at the time. Individual requests and special dimensions are routine for us and do not upset anyone.