Maintaining or regaining health plays a significant role in our lives - unfortunately, very few people avoid a hospital stay throughout their lives. This makes it all the more important to be able to feel comfortable there as well, if possible.
Fortunately, grey hospital buildings on the outskirts of the city are now a thing of the past in most cases. Surrounding clinic parks, separate traffic flows between patients, visitors and staff ensure peace and quiet. Clear structures provide excellent orientation, bright and airy areas facing the outside facilities replace the often bare and white walls of the past and try to make the patients' stay as pleasant as possible. Short distances support and promote the efficient operation of the hospitals.
A good example of the successful redesign of hospitals according to today's standards can be found in the Rems-Murr-Klinikum Winnenden. With 625 beds and 13 operating theatres (including one hybrid operating theatre), the hospital provides qualified central and standard care for the people in the Rems-Murr district and beyond in 13 specialised clinics.
Together with RMK Schorndorf, around 42,000 patients are treated as inpatients in 20 specialist clinics every year.
The conversion planned by HASCHER JEHLE Architects received the Immoblienaward for innovative building projects in the Stuttgart real estate industry in the category 'Special Real Estate'.
In the main structure of the building, HAHN S9-iVt-05 all-glass louvre windows are located in a continuous band in the area of the foyer as well as within a connecting bridge between two specialist clinics on the site.
As is well known, thermal insulation plays a subordinate role in the vehicle hall - nevertheless, the client did not want to forego design here.
Accordingly, high-quality HAHN S9-45° louvre windows were installed, whose 10 mm thick toughened safety glass panes close flush with a 45° cut. Both window systems are used for ventilation; the frames were modified on site according to the construction and coated in highly weatherproof special paint.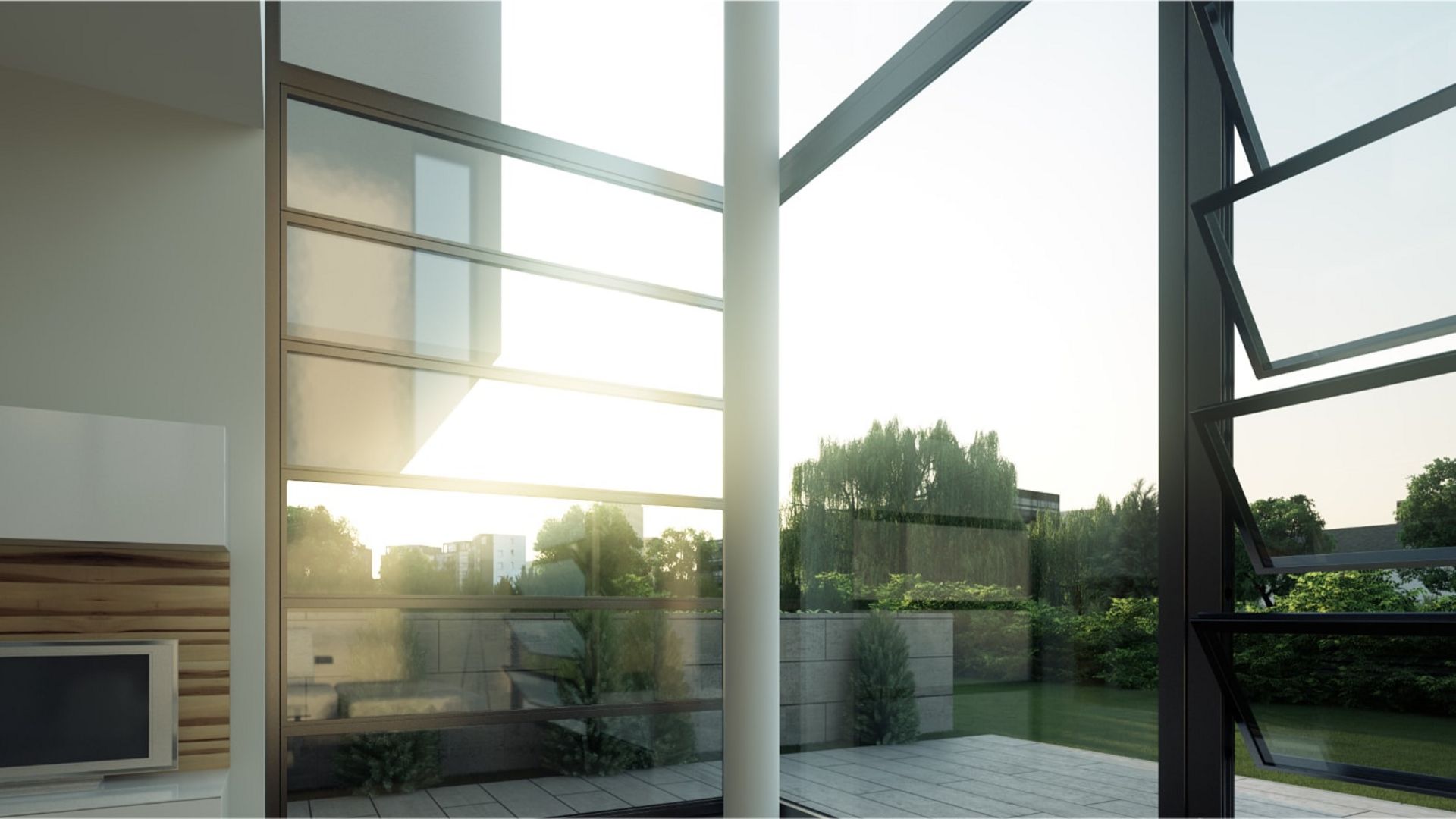 At HAHN Lamellen, service means above all competence and continuity.
HAHN Lamellen's expert consultants accompany architects, window manufacturers and building owners through all phases of a project. With many years of experience and technical expertise, they provide advice during all processes and support with exactly the information and files you need at the time. Individual requests and special dimensions are routine for us and do not upset anyone.