Long known as the 'export centre of Germany', Bremen's exclave was also the largest emigrant port and the founding place of deep-sea fishing. Due to changes in port operations and advancing industrialisation, the two oldest and smallest port basins became increasingly uninteresting for the port industry.
This led to the necessity of converting these areas. Based on plans from the 1960s, the area has since been converted piece by piece through investments by public and private donors for several hundred million euros. Shopping centres have been built, harbour basins have been altered and old attractions have been combined with new attractions. The "Columbus Center", built in 1977, contains about 75 shops, and its design is based on the chimneys of ships, with three inhabited towers, each about 90 metres high.
On the opposite side of the harbour basin are the German Maritime Museum, the Klimahaus and the Mediterraneo to the west of the Old Harbour. These form part of today's Museum Harbour. A glass-roofed pedestrian bridge designed by TCHOBAN VOSS connects the pedestrian zone with the Old Port. The highlight: the bridge can be turned if necessary to clear the way for ships.
Following the example of earlier swing bridges in the Schleusenstraße, a dynamically curved glass tube was constructed that can be rotated by 90°, mounted on a pylon. Ventilation is provided by a total of 58 HAHN louvre windows System S9 single glass with overlapping louvres, 30 of which span the entire length of the bridge in the foot area.
The special shape of the structure with different inclinations required the execution of approx. half of the windows in a special shape with trapezoidal frames with a bevel on the side and on the lower frame profile. The windows were manufactured in widths of 3.4 metres, divided in width by vertical bars and adapted to the façade construction by Lenderoth Fassadentechnik.
The windows not only provide ventilation, but are also part of a light sculpture in the harbour by illuminating it at night, harmoniously connecting the two harbour districts. After completion of the Haven Bridge, the Havenwelten was awarded the National Prize for Integrated Urban Development and Building Culture by the Federal Ministry of Transport.
In addition, the bridge was nominated for the German Facade Award VHF and certified with the 'Certificate of Merit' of the European Steel Bridges Awards.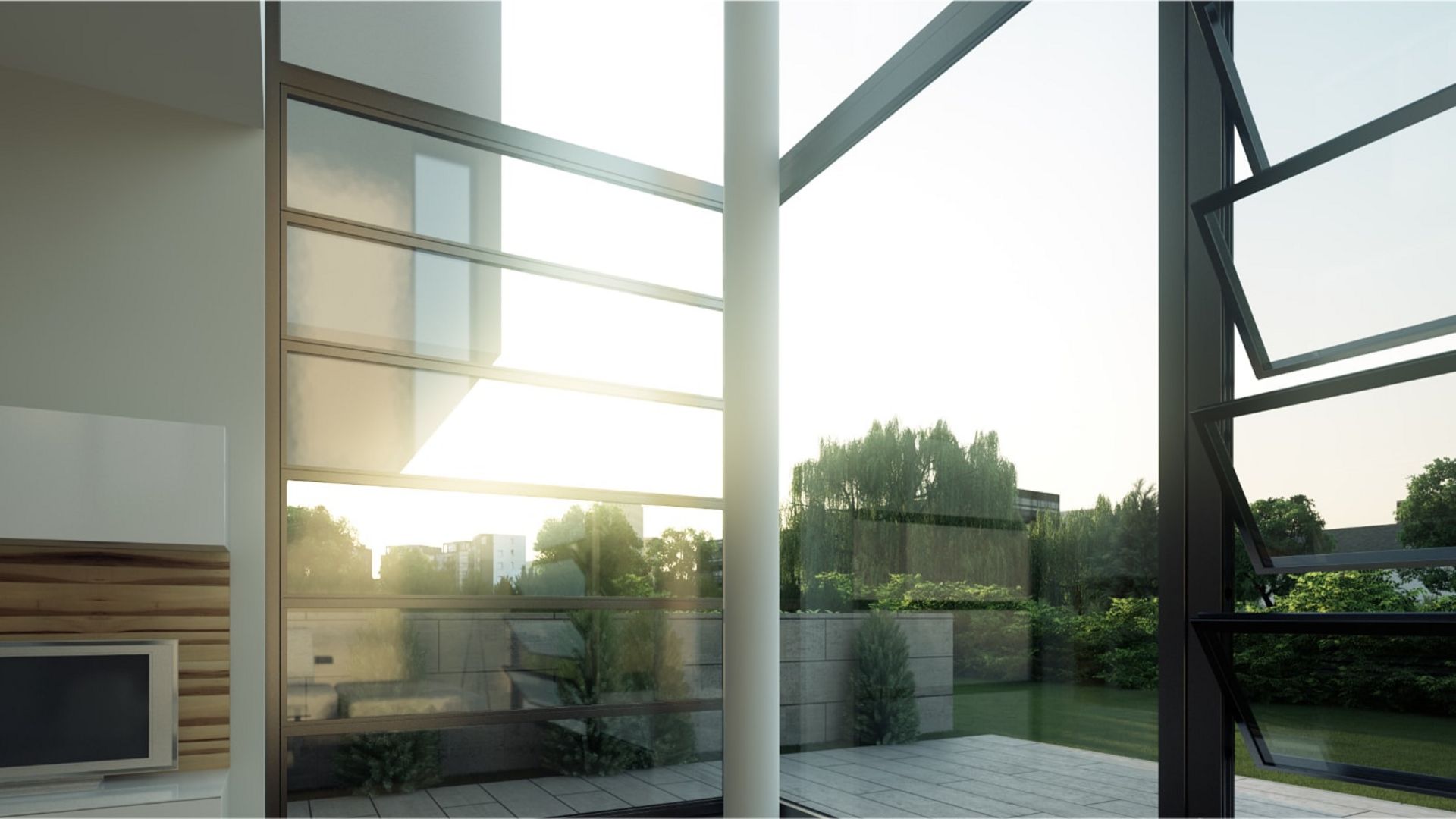 At HAHN Lamellen, service means above all competence and continuity.
HAHN Lamellen's expert consultants accompany architects, window manufacturers and building owners through all phases of a project. With many years of experience and technical expertise, they provide advice during all processes and support with exactly the information and files you need at the time. Individual requests and special dimensions are routine for us and do not upset anyone.